About Virginia Hills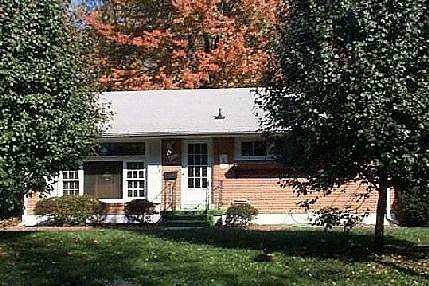 Virginia Hills, a community of about 750 homes, is located in the eastern portion of Fairfax County, Virginia. While the postal address is Alexandria, Virginia, Virginia Hills is near, but not a part of the City of Alexandria. It is roughly bounded by the community of Wilton Woods, Telegraph Road, Lee District Park, and South Kings Highway. It belongs to Fairfax County's Lee District.
The Virginia Hills Citizens Association also serves 90 additional homes in Country Club Estates, Glassellwood, and parts of Groveton, small adjoining communities that had no citizens associations.
Virginia Hills was built on farmland between 1951 and 1956. The land was zoned R-3 (three dwelling units per acre) and R-4 (four dwelling units per acre). While the original houses were small ramblers, many have since been added onto and renovated. A history of Virginia Hills is available on this site.
Businesses, Schools, Churches
Due to its residential nature, there are no commercial businesses located in Virginia Hills. The Virginia Hills Administrative Center for the Fairfax County Public School System is located in the old Virginia Hills Elementary School. The Virginia Hills Swim Club is located on Robinson Drive.
Virginia Hills children attend Rose Hill Elementary School and Hayfield Secondary School. Fairfax County public schools are considered to be some of the best in the nation.
There are no churches within Virginia Hills, but St. Marks Episcopal Church, Church of God of Prophecy, Hope Church, and the Virginia Hills Baptist Church are just beyond the residential boundaries. Most religions/denominations have a place of worship within a five mile radius.
Transportation
Virginia Hills is about two miles from the Telegraph Road South exit of the Washington Beltway (I-95/495) and about three miles from the Route 1 South exit.
Two Fairfax County Connector bus routes serve Virginia Hills. Route 109, the Rose Hill Line, operates in both directions on Telegraph Road, Rose Hill Drive, and Franconia Road between the Huntington and Van Dorn Metro stations on weekdays between 5:00 AM and 11:00 PM and Saturdays between 6:30 AM and 10:30 PM. To get to the Franconia DMV, the Franconia Government Center, or Springfield Mall formerly served by the 109 bus, one must now transfer to the 123 at the Huntington Metro Station or on Franconia Road. Route 301, the Telegraph Road Line, operates between the Huntington and Springfield Metro stations during morning and evening rush hours on weekdays, traveling along South Kings Highway, The Parkway, and Telegraph Road.
Reagan National Airport is about a 25 minute drive from Virginia Hills, and Dulles and Baltimore-Washington International airports are each about a 50 minute drive.
Utilities
Virginia Hills is served by Verizon for FiOS telephone, internet, and television service, Cox Communications for the same, Dominion Virginia Power for electricity, and Washington Gas for natural gas. Fairfax County provides water, sewer, and trash and recycling which are all billed on real estate tax bills. Trash and recycling pickup is every Tuesday.
Parks and Recreation
Lee District Park, one of the county's largest recreation centers, borders Virginia Hills and boasts a 50 meter pool and racquetball courts. Mount Vernon Recreation Center is about a 10 minute drive away and boasts a large ice skating rink where the Washington Capitals often practice. Nearby Huntley Meadows Park is a natural wetlands park with wonderful opportunities for wildlife observation. Virginia Hills has its own playground built with funds provided by the Citizens Association and Fairfax County.
Public Libraries
The Sherwood Hall Regional Library is about a 12 minute drive from Virginia Hills down Route 1. Two smaller branches with smaller collections and reduced hours, the John Marshall Library on Rose Hill Drive and the Martha Washington Library on Fort Hunt Road are about 5-7 minutes away.
Shopping and Dining Out
There are numerous shopping and dining opportunities in the Route 1 corridor, in Kingstowne, and in Old Town Alexandria. Beacon Mall, with a Lowes, Giant Foods, and a Starbucks, is five minutes away from Virginia Hills. The nearest regional malls are Springfield, Landmark, and Pentagon City, the first two within a 20 minute drive and the latter a 30 minute drive.
New Resident's Guide
The Virginia Hills Citizens Association provides a New Resident's Guide containing the above information and much additional information that might be useful to new residents. The Guide is in Adobe Acrobat format and can be viewed or downloaded here.