Virginia Hills Swim Club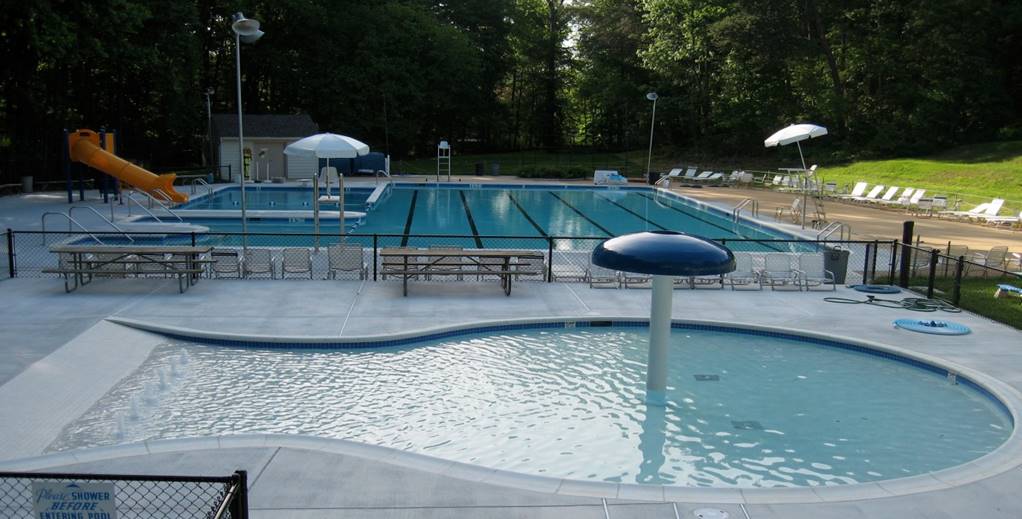 Nestled in the heart of the Virginia Hills Community, the Virginia Hills Swim Club is a unique environment among rolling hills, shaded green space, and the wooded backdrop of Lee District Park. The Virginia Hills Swim Club is owned by its members, who are the shareholders in the Club. When you become a pool member, besides being a part of a great organization, you also own a piece of the pool that is appreciating in value! Located on Virginia Hills Pool Dr., formerly Robinson Dr (see map), the Club offers:
A 6 lane 25 meter main pool with a separate diving well, slide, and shallow area
A fenced Baby/Toddler pool with sprinkler
Extensive deck and lawn area for sunbathing or relaxing in the shade.
Swing set and tot lot
Basketball court
Sheltered areas available for private parties
Professionally managed by Titan Pools
Member Benefits - now accepting new members - No Wait List!
NVSL Swim Team Division 5 for ages 4-18
Swim Lessons
Adult socials and family events
Free wifi
Raft nights
Movie nights
Private parties
Low cost guest passes for your visitors
For more information about the swim club or about how to join, please visit www.vahillspool.org. The Virginia Hills Swim Club is not affiliated with the Citizens Association.